Recording, editing and sharing
Sound Forge Audio Studio allows you capture music and sound from virtually any source — simply plug a microphone or instrument into your computer's sound card and start recording. Then energize, sweeten, and even restore your audio with studio-quality signal and effects processing tools, and convert your new files into popular formats for Web streaming and sharing on all your favorite portable players.
Powerful recording tools
Plug in a microphone, instrument, or virtually any other sound source, and let Sound Forge Audio Studio software do the rest. Record live performances, capture audio from turntables and tape players, extract audio from CDs, open files in a variety of formats including MP3, and much more.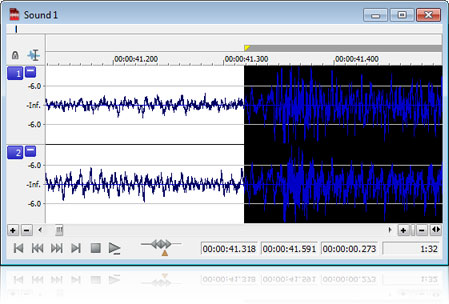 24-bit/32-bit float/192 kHz support
Sound Forge Audio Studio software supports high-resolution 24-bit, 192 kHz files and sound cards for the ultimate in audio fidelity.


Hi-res audio video

Easy drag-and-drop editing
Edit like the professionals. Sound Forge Audio Studio software lets you cut, copy, and paste audio in real time so you can hear the results immediately. Balance levels, remove noise, trim unwanted sections, and synchronize audio with video. Create your own music loops and samples to use with ACID Music Studio software. Sound Forge Audio Studio includes more than 30 built-in signal and effects processors to enhance your audio projects.
Customizable window layouts
Customize and save your Sound Forge Audio Studio editing environments to fit the way you work. Create, save, and recall interface layouts for various editing tasks including audio editing and restoration, CD burning, and more. You can also dock floating windows together and browse open data windows using tabs.


Window layouts video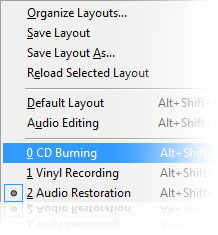 AAC Support
Share your songs with others! Sound Forge Audio Studio can export stereo AAC files for use in iTunes® software and iPod® players.
ASIO driver support
ASIO™ driver support provides users with low-latency playback and recording capabilities, plus access to professional sound cards and other ASIO-compliant audio devices.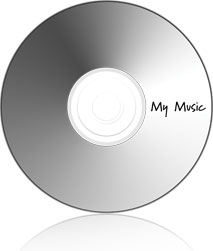 Integrated CD layout and burning
CD burning is built into Sound Forge Audio Studio software so you can easily create audio CDs. Burn one track at a time or choose disc-at-once (DAO) to burn a disc with full control over the pauses between tracks.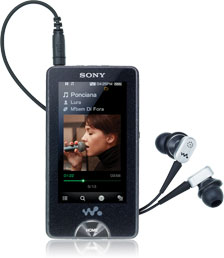 Export audio to portable devices
Save audio files in a wide variety of popular formats for playback on your favorite portable players.
Rip audio CDs and edit MP3s
Use Sound Forge Audio Studio software to extract audio from CDs. Open MP3 files for immediate editing, then save your work in a variety of popular formats.
Create podcasts and audio for webinars
Bloggers, podcasters, narrators, and reporters: Sound Forge Audio Studio has everything you need to achieve broadcast-quality results. Edit your audio, and then master it in one easy step with the exclusive iZotope Audio Enhancer plug-in*. Improve your presentations with a full menu of native signal and effects processing plug-ins, and the included 1,001 Sound Effects library.
*iZotope Audio Enhancer plug-in available only in stand-alone purchases and upgrades to Sound Forge Audio Studio 10.0 software.
Publishing to the Web
Want to get heard? ACIDplanet.com is the premier Internet site for musicians and content developers. Join ACIDplanet to upload and share compositions, remix songs from major-label artists, and collaborate with other members on a wide range of music and video projects.
Sound Forge Audio Studio 10.0 system requirements
Microsoft® Windows® XP (Service Pack 3 or later), Windows Vista® (Service Pack 2 or later), Windows® 7, Windows® 8, or Windows® 8.1 operating system
1 GHz processor
350 MB hard-disk space for program installation
512 MB RAM
Windows-compatible sound card
DVD-ROM drive (for installation from a DVD only)
Supported CD-recordable drive (for CD burning only)
Microsoft DirectX® 9.0c or later
Microsoft .NET Framework 2.0 (included on application disc)
Internet Connection (for Gracenote MusicID Service)
You must provide your registration information to Sony Creative Software Inc., a US company, in order to activate the software. Product requires online registration.

Sound Forge Audio Studio 10 resources
An update to Sound Forge Audio Studio 10.0 was posted on Nov. 19, 2013. Go »