Mastering
Your finished audio files are the ultimate expression of your creativity. Now that your project is complete, the final step is to assemble your tracks into the perfect presentation for the ideal listening and playback experience. With CD Architect™ it's easy to level-balance your tracks, decide on the perfect sequence, dial in the transitions, and add processing that will bring out the fidelity and sparkle that turns finished mixes into CD masters, perfectly framed and ready for replication.

Over 20 real-time DirectX effects
Master your CD projects using over 20 real-time DirectX® effects including EQ, compression, reverb, and noise gate. Apply effects to individual events, parts of events, or the master bus. CD Architect™ software provides full DirectX® support, so you can use your favorite audio plugin-ins to enhance your projects.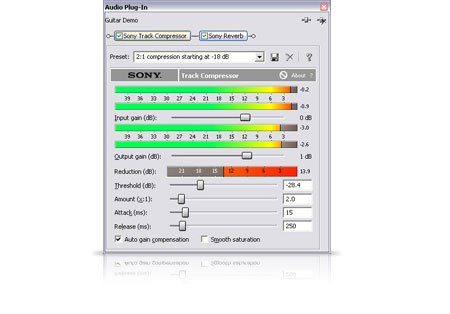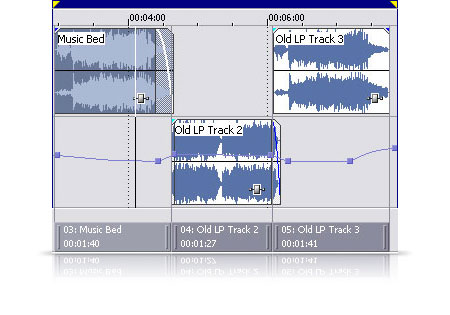 Audio layering with complex crossfades
The tiered layering in CD Architect software makes CD layout, mastering, and design extremely efficient. Create complex crossfades and produce DJ-style megamixes. Add sound effects and voiceovers in an instant. Play back portions of media together, piece together parts of songs, and choose from different mixes to create the perfect final take.




Event normalization
Maximize your CD project's audio volume to prevent clipping. Multiple events can be normalized instantly by selecting events and checking the Normalize checkbox in the Playlist window.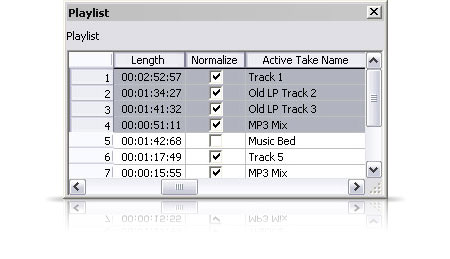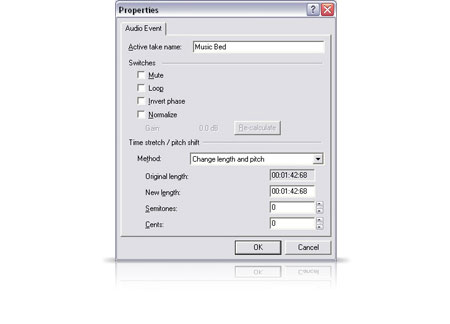 Real time pitch shift/time stretch
Edit the time and pitch of tracks on the fly. Stretch the length of an event and perform a pitch shift or a time stretch based on the event properties.




Audio phase invert
Prevent phase cancellation when crossfading your audio files. Reverse the phase of events when mixing or crossfading audio signals on the fly.
Slip trimming
Maintain precise editing control when working with audio events. Use slip trimming to preserve an event's duration and position while changing the in and out points.
Greater than 1:1 zoom
Apply extremely accurate fades and crossfades. Zoom in farther than 1 pixel to 1 sample, allowing for greater editing precision.
Audio scrubbing
Quickly find edit points using the scrub control in CD Architect software. Scan through your project, forward or backward, and accelerate the playback rate. Use JKL keyboard commands to quickly find sections in your projects.
Unlimited volume envelope points
Adjust volume over time, and create customized fades and crossfades between events using ASR envelopes. CD Architect also includes two new fade types: smooth and sharp.
CD Architect system requirements
Microsoft® Windows® 2000 SP4, Windows XP, Windows Vista™, Windows 7, Windows 8, Windows 8.1, or Windows 10
500 MHz processor
150 MB hard-disk space for program installation
128 MB RAM
Windows-compatible sound card
CD-ROM drive (for installation from a CD only)
Supported CD-Recordable drive
DirectX® Media 9.0 Run Time (included on CD-ROM)
Internet Explorer 5.1 or later (included on CD-ROM)

CD Architect 5.2 resources
An update to CD Architect software is now available. Go »