Previous Library
Next Library


DJ Puzzle: Dubstep Complete
200 (685 MB) original, royalty-free WAV files.

Samples
Sony Creative Software presents DJ Puzzle: Dubstep Complete, a massive dubstep construction kit created by veteran producer Jason Donnelly. Jason grew up in the music stores of Chicago and built his skills tweaking up dozens of Sound Series titles during the '00s, before moving on to release more than 30,000 of his own loops and samples to the masses. Now he's in Los Angeles making tracks for TV and film, but the urban grit survives in Dubstep Complete — a Premium Collection title that covers every aspect of the dubstep genre. Dubstep Complete features extreme, hard-hitting basses with perfect distortion and killer bends, all the layerable rhythm elements you need to make great beats, atmospheres and arpeggios that make it easy to evolve deep tracks, and more — all in the context of six expansive construction kits and a bonus folder full of useful transition FX. Dubby, clubby, dark and growly, DJ Puzzle: Dubstep Complete brings royalty-free dubstep to your desktop in 24-bit Premium Collection sound, ready for exploitation in ACID software and any platform that supports the .wav file format.
Similar Libraries
These libraries have been hand chosen to complement DJ Puzzle: Dubstep Complete.

X-Core: Hardcore Techno Construction Kit delivers industrial strength hardcore the way you like it – loud, dirty, heavy, and fast.
US $39.95

Add to Cart

Samples


A massive collection of chiptune style loops and samples created using vintage computers and video game consoles.
US $39.95

Add to Cart

Samples


Fifteen templates packed with vibrant e-music instrumentation provide ultimate flexibility in this eclectic collection for the late night club set.
US $39.95

Add to Cart

Samples

Customer Reviews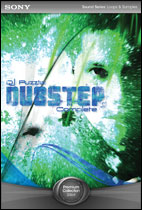 DJ Puzzle: Dubstep Complete
DJ Puzzle: Dubstep Complete
3
3
Pass on this one
There is no company I praise higher for their creative content than Sony Vegas! This offering, however, was a huge disappointment. There were only a few bass-wobble samples and only one music bed combo. The extra samples were week and redundant. I should have bought something else. There are a lot of great packages available but I merely made a bad choice in this one.
August 23, 2013
DJ Puzzle Dub Step Complete
I was hoping for more current loops, you don't get enough for the cost. I was also looking for more useable sounds, basses and breakdowns etc. There's just not enough here for a complete project. But like I said, it's good but not great for the price.
November 30, 2012
Good - not exactly what I wanted, but useful
I also wanted some more mainstream pop sounding files as used in a lot of commercial dub-step.
September 19, 2012