Google Play and the Google Play logo are trademarks of Google Inc.
Features
Mirroring
Control
Download*
*Snapshot images of Vision Exchange can be downloaded to user's device.
Required Windows PC Specification
OS: Windows 7/8.1/10 (32bit/64bit)
.NET Framework 4.5 or 4.6 must be installed
Recommended Windows PC Hardware Specification
System Memory: 4 GB or over
CPU: Intel Core i Series (2 GHz or over. Number of Cores: 2 or over.)
Wi-Fi: IEEE 802.11ac or IEEE 802.11n supported
macOS (Beta) Verified Hardware (OS Version)
MacBook Pro 2016 (Sierra 10.12.5)
Android (Beta) Verified Hardware (OS Version)
XPERIA X ( v7.1.1 Nougat)
How to use Vision Exchange App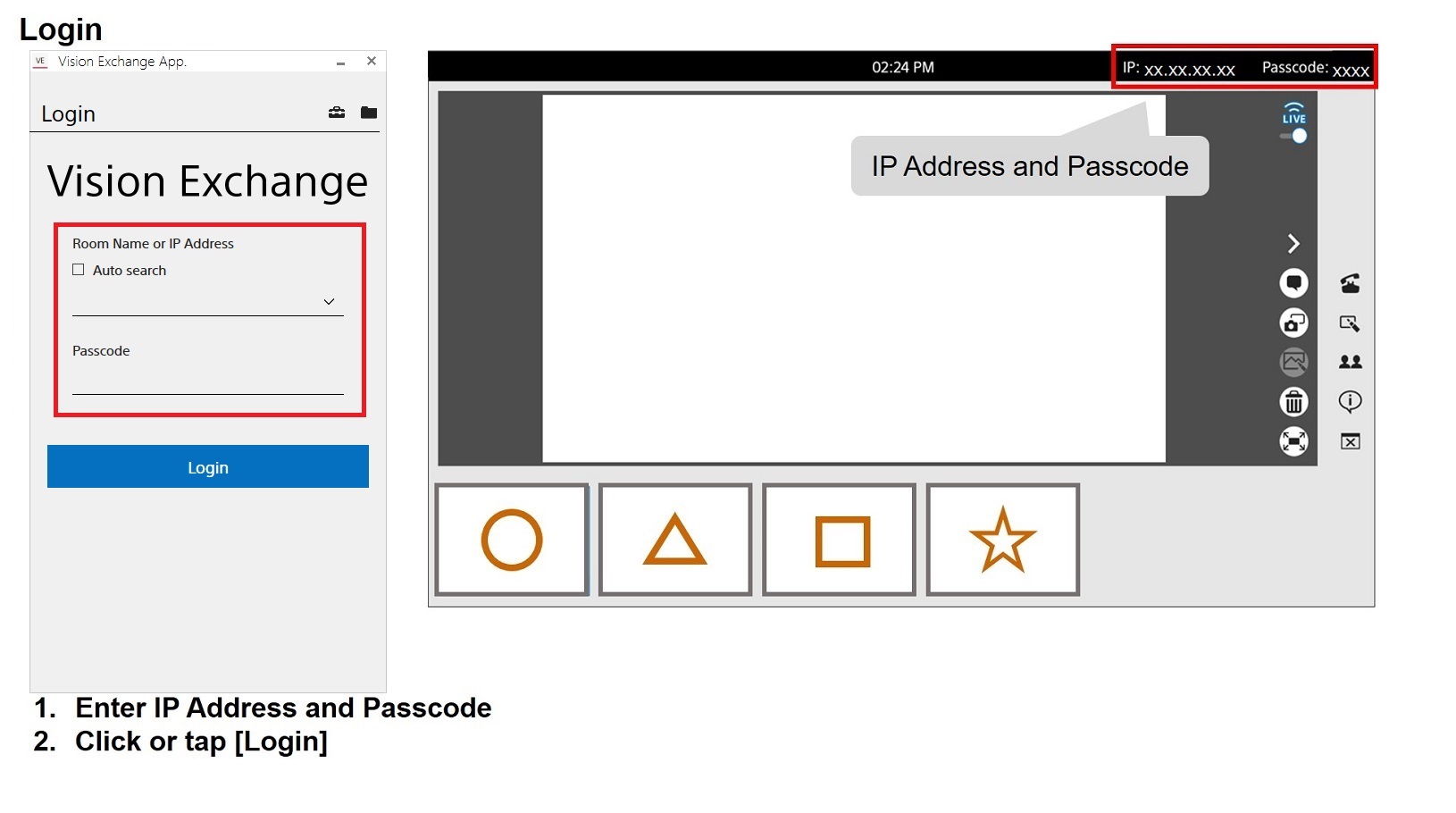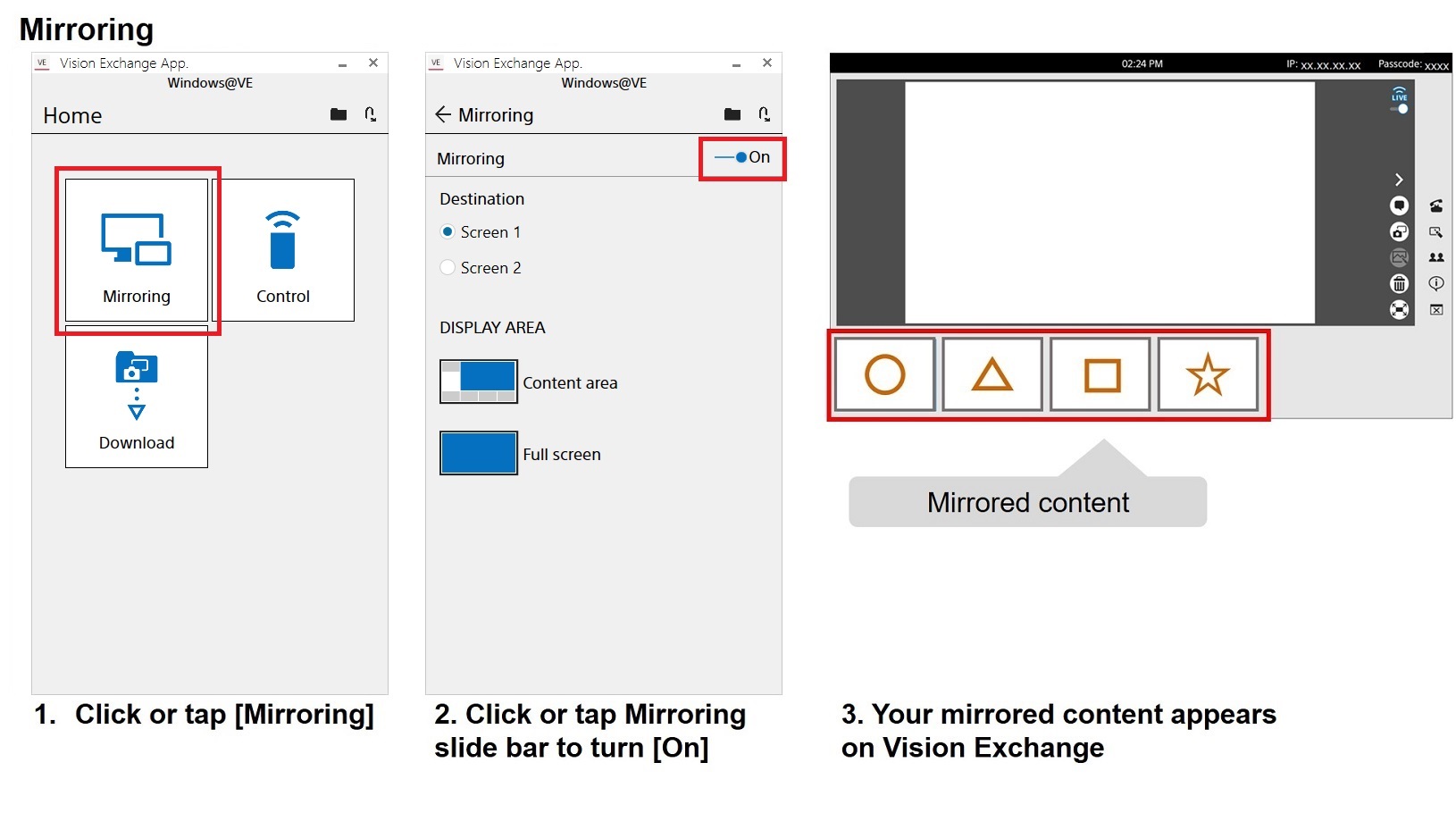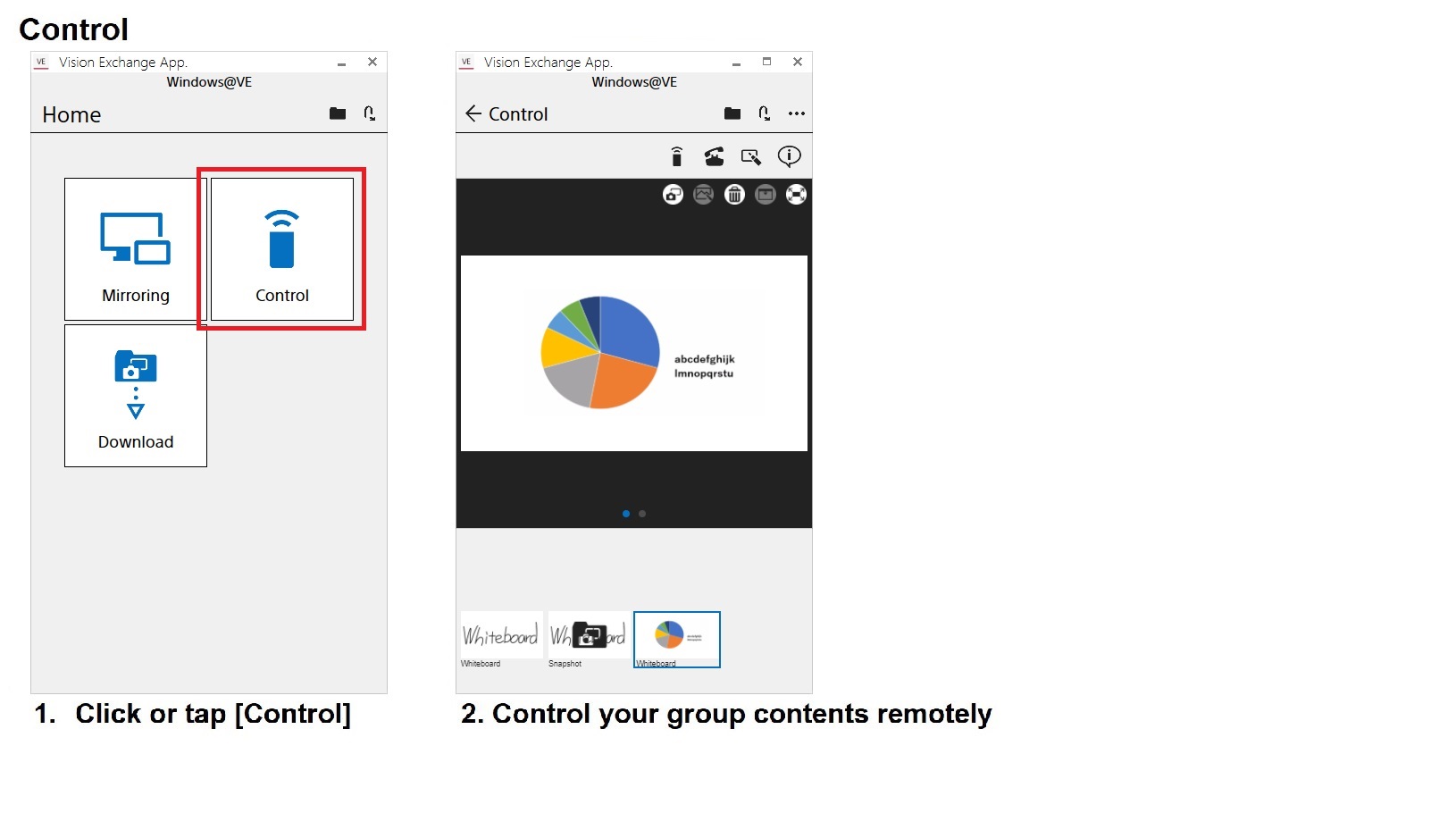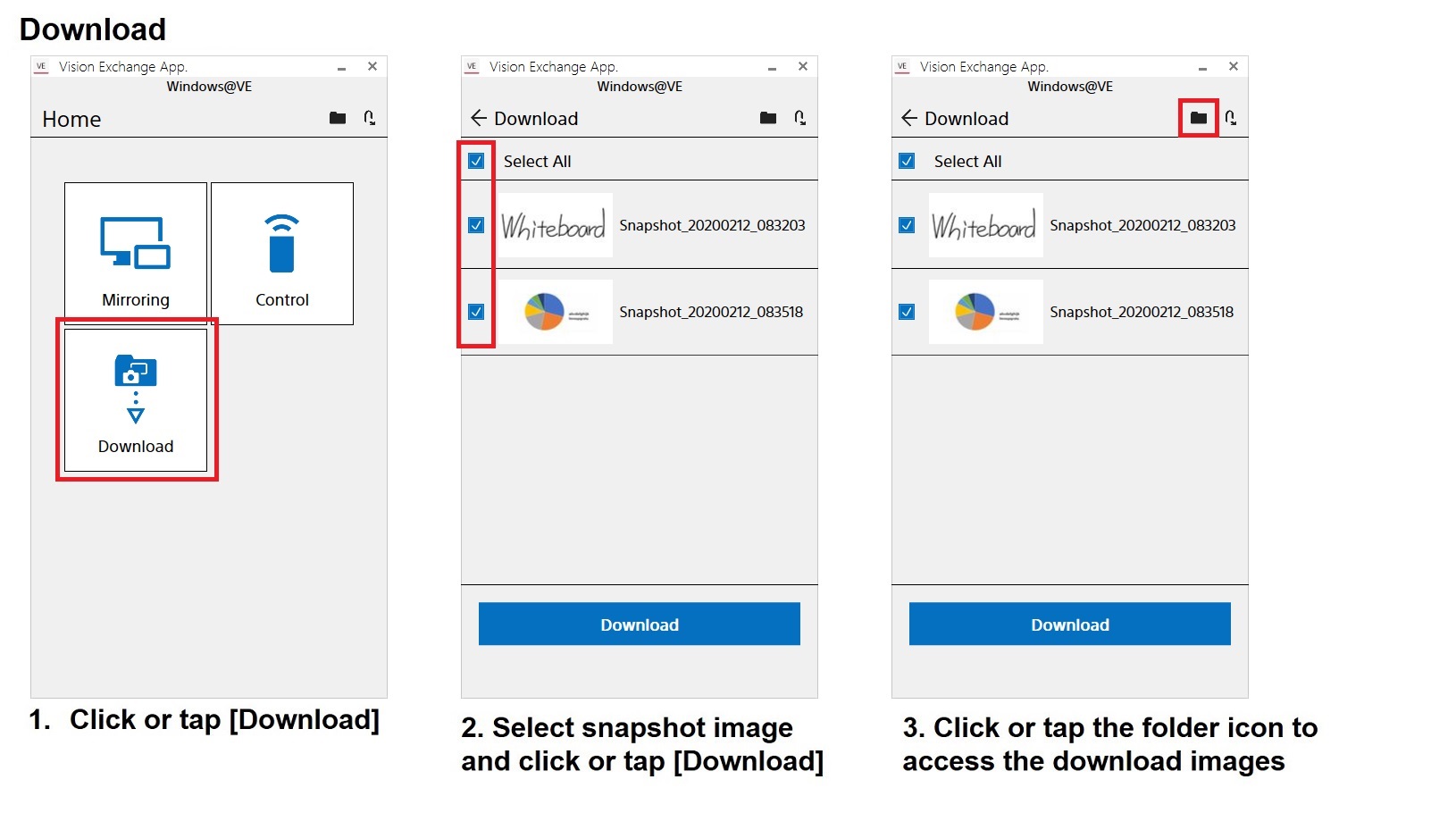 How to Install and Launch
macOS (Beta)
Execute VEapp.pkg
Open [Setting] - [Security & Privacy] - [General]
Click [Open Anyway] button about VEapp.pkg
Click [Open] on appeared dialog
Follow installer steps:

On Introduction, click the [Continue] button.
On Destination, select page click the [Continue] button.
On Install Type page, click the [Install] button.
On the dialog that appears, click [Use Password ...] and enter your [Password] and click the [Install Software] button or Touch ID (if you have touch bar).
On Summary page, click the [Close] button.
On the dialog that appears, click [Move to Trash] if you don't need this pkg file.

Open Spotlight Search and enter "Vision Exchange App" and execute the application that appears.
Precautions and restrictions
macOS (Beta)
Mirroring requires Intel CPU.
This app's display language is English only.
This installer and application are not signed with Apple developer ID.
The quality of mirroring is not final.
Audio cannot be sent.
If mirroring is performed before the start of a session, the application will crash.
The application crashes with the following operation:

Drag & Drop thumbnail in the control page.
Press back button.
Android (Beta)
This app requires storage access authority.
Mirroring content of Nexus 6P (android v6) camera application is incorrect.
There will be no message even when mirroring connection fails.
Content appears at the same timing when the mirroring start confirmation dialog appears.
If you change the language setting while launching the application the back button turns to white.
Snapshot list icons may not be displayed on the control page.
The main unit and Pod PC cannot be shut down without starting the session.
Audio cannot be sent.