Rick Altizer
Sony Creative Software Helps Kick Out the Jamz!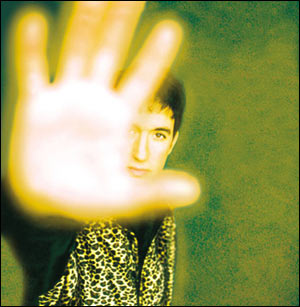 Rick Altizer is a recording artist and producer living in Nashville, Tennessee. After years of working for labels, including KMG Christian music, Rick decided to go into business for himself and started Fuseic Music in 2003. He has since released four solo recordings, all featuring Adrian Belew on guitar, as well as the incredibly successful "Worship Jamz," the best-selling worship record in America with over 300,000 copies sold. Altizer is building on that success with "Worship Jamz 2," currently number 1 on the Christian SoundScan children's chart, and "Worship Jamz Christmas."

Sony Creative Software is easy to use. I spend my time making music, not reading manuals.

Rick Altizer
"For 'Worship Jamz' it was not unusual for me to have up to one hundred vocal tracks per song," says Altizer. "I ran a light pitch correction on each track. It used to take me hours to complete the processing on that. The batch converter in Sound Forge 8 changed all of that. I can now complete in minutes what used to take hours. I love it!" Altizer uses ACID Pro and Sound Forge on everything he records for Fuseic, including tracks for Johnny Cash, Russ Taff, and Steve Mason of Jars of Clay. He has twice been nominated for a Dove award by the Gospel Music Association.

I use Sound Forge and ACID Pro on everything I record. The flexibility of the software is amazing.

Rick Altizer
Along with his solo work and production duties, Altizer has a new band project called Dum Dog Run. For more information about Dum Dog Run, visit www.dumdogrun.com. For more information on Altizer or to purchase his solo CDs, visit www.rickaltizer.com.
Christian Soundscan tracks sales of gospel music at Christian and general market retailers. Chart positions as of July 2006.