Welcome to the world of Artist Integrated loop libraries! A totally unique concept in loop library design and implementation, our Artist Integrated titles will make your music creation workflow faster and more enjoyable than ever.
A Sony® Sound Series™ exclusive, the Artist Integrated (AI) line comprises multiple sets of sample libraries that are designed to work seamlessly with each other. How? Simple: Artist Integrated titles are created as musicians play over ACID projects made with loops from other AI titles. The resulting Artist Integrated sets groove with each other across libraries — by design. Work within the individual Sessions mapped across AI library titles to get the tightest possible loop combinations and the quickest results.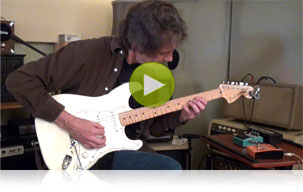 Artist Integrated Quartet
Featuring Siggi Baldursson, Tony 'The Fretless Monster' Franklin, Matt 'Dr.' Fink, and Parthenon Huxley.
Artist Integrated Trio
Featuring Tom Petty & The Heartbreakers drummer Steve Ferrone.
Artist Integrated Duo
Featuring veteran funk session players, and international jazz flute virtuoso Matttan Klein.