Rod Carrillo
Having more than one Billboard hit at the same time definitely equates to bragging rights in the music industry.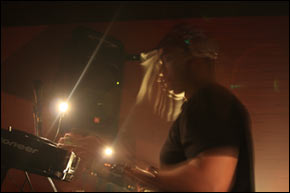 But for record producer, label owner and remixer Rod Carrillo, it's a simple reward for the hard work he puts into everything he does. His natural talents, combined with 10 years of working in radio, have indeed paid off. And he's managed to break his tracks onto the airwaves—with only a few years of experience doing professional remixing.
"About five years ago, I decided that—because of my love of music—I would like to start doing remix production again," says Carrillo. "I also wanted to work to expose new artists, so I started Dancemusiclabel.com—which is an independent dance music label, based out of Phoenix, Arizona. I take homegrown artists and give them international exposure." Beyond that, he's been doing remixes for the last five years for various labels in and outside of the US.
Remixing Judy Torres, Donna Summer, Martha Wash & Crystal Waters
His remixes for dance artists range from work on music like Judy Torres' "Hell No," to Donna Summer's "I Am A Fire," Martha Wash's "Keep Your Body Working" and Crystal Waters' "Dance Floor." He also does production under his own name, and with works with famed house producer Eddie Amador under the name "Carrillo and Amador."
The duo presently has three Billboard hits: "Spotlight," "I Wish You Well," and "Save Me." And behind every mix, remix and other production, Carrillo relies on audio software from Sony Creative Software. "I use ACID, Sound Forge, and CD Architect," says Carrillo. "I've been using Sony Creative Software products for about 10 years. Before that, I dabbled a little in Pro Tools, Cakewalk and Cubase."
The turning point for Carrillo was when did a remix back in '94-'95 for Jimmy Ray. Bill Madsen, who he was working with, introduced him to ACID. "I instantly fell in love with ACID," he says. "The projects that would normally take me two-three hours to create a sound, or a plug-in feature in Pro Tools, would take me 15-20 minutes in ACID."
Using ACID Saves Time
Beyond saving time processing, Carrillo finds he no longer has to open more than one application to get the job done.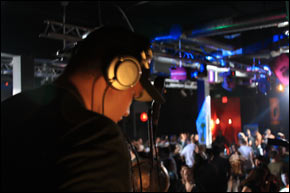 "With ACID Pro 7, Sony has added a lot of the features I used to go to Cubase to use, so now I just can use ACID alone and only have to deal with one program. And the mixing console in ACID eliminates a lot of headaches."
He also likes some of the bundled software and effects. I'm a huge fan of the new Submersible Music KitCore that comes with ACID. It's great that I can create drum sounds for the beats on the fly," says Carrillo. "And I've always been a fan of Izotope. I think it's great that Izotope effects are now included with ACID."
On Sound Forge and CD Architect
"Sound Forge is a great mastering and editing tool for quick edits," says Carrillo. "For instance, if we do a seven-minute version of a dance club mix, and then they come at us saying, 'Hey, we really like this club mix. Can you chop it up and make it a radio mix?' That's when Sound Forge is priceless.
"When we do our masters for our productions, for CDs, it's a really good way for the audio to be ripped and tracked and keep the same vibe or sound quality that we charted when we mastered it," explains Carrillo. "With a lot of programs out there, like WMP, sometimes you lose sound quality. CD Architect does a wonderful job of keeping it in the mix."
But working with Sony Creative Software goes beyond just the software. For Carrillo, it's also about the people. "The best part about the Sony family is that I can talk to someone at the company and they're knowledgeable about my needs as a producer," he says.
Bodega Charlie and Future Projects
In December 2008, Carrillo released "'Oye Party' Rod Carrillo presents Bodega Charlie," a Latin House music production.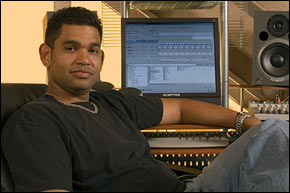 "It's a party anthem and the best part is that it's been reviewed by some of the biggest producers, from Grammy-nominated remixer, Stonebridge, to Mike Rizzo, Peter Brown, Leoni, Funky Junction, DJ Cubanito and Delmar Browne—all who've given their support for it," says Carrillo, who produced and did all A&R for the record.
The release features remixers Tim "Spinnin" Schommer (a legend in freestyle music from Chicago), Sted-E (from Speakerbox), Mula and J. Paul (an up-and-coming producer out of Phoenix, who released a record through Carrillo's label called "Chemical Dependence" that got a huge response in Europe).
For more info on Rod Carrillo, please see:
http://www.dancemusiclabel.com