Processing audio with iZotope DSP
Sound Forge Pro 11 is a one-stop solution for producers who need to create and deliver master audio content for any purpose. iZotope is a premier developer of digital audio signal and effects processing plug-ins. Sound Forge Pro 11 includes iZotope's Mastering and Repair Suite, a collection of essential high-end processing plug-ins that you can use right away to achieve perfect masters. In addition, Sound Forge Pro 11 includes two other important post-processing tools that specialize in file format integrity preservation: iZotope 64-bit SRC™ (sample rate conversion) and iZotope MBIT+ dither (bit-depth conversion).
Nectar Elements
a $129 value, yours free in Sound Forge Pro 11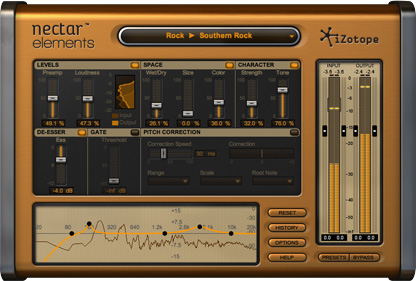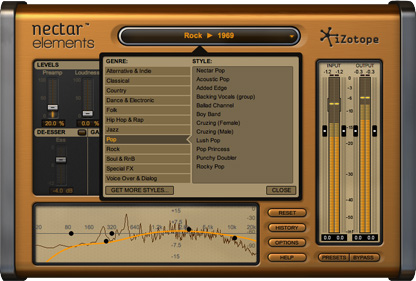 The included Nectar Elements plug-in makes vocal processing a snap. Get great results quickly by loading one of Nectar's convenient Style presets in genres like rock, pop, folk, soul, and voiceover & dialogue. From there, easily customize your sound by adjusting dedicated controls like Presence, Drive, and Grit. Need to fix pitch problems, perform de-essing, or reduce room noise in your recording? Nectar Elements has you covered. With 10 powerful processors working hard behind the scenes, Nectar Elements offers simple, intelligent controls that let you focus on your sound, not your setup.
Mastering
Millions of high-end audio master files have been rendered out of Sound Forge Pro over more than fifteen years of dedicated service to audio professionals the world over. In version after version, we've evolved our presentation to incorporate better-sounding and increasingly sophisticated tools as standard features. Sound Forge Pro 11 is no exception, with new repair and voice processing tools that will take your audio to the master stage quickly and easily.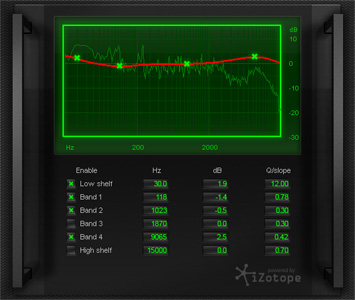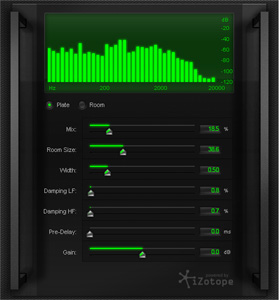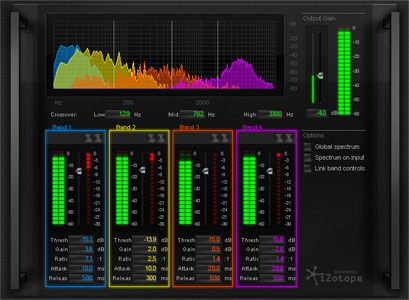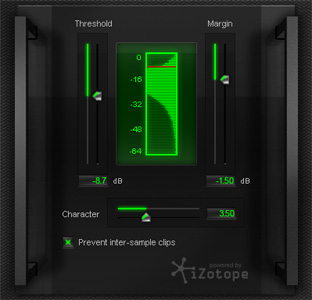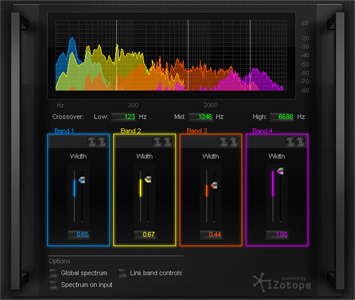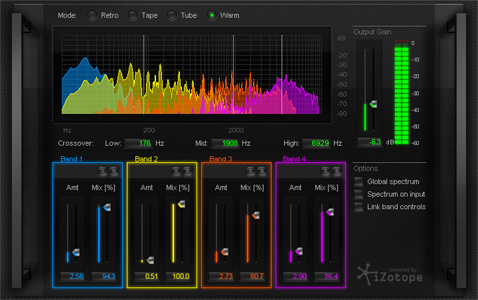 Mastering EQ
The Mastering EQ is a six-band parametric equalizer featuring four bell filters, a high shelving filter, and a low shelving filter. It incorporates digital precision and analog modeling, as well as real-time spectrum analysis for essential visual feedback while adjusting parameters.
Mastering Reverb
The Mastering Reverb was designed to add depth to dull mixes and smooth over acoustic imperfections. It features two processing algorithms, plate and room, and a real-time spectrum analyzer.
Multiband Compressor
The Multiband Compressor is an essential tool for adding warmth and fullness to mixes. It allows independent control over the dynamics of four frequency bands, and adjustable crossover points that let you fine tune the range of each band.
Mastering Limiter
The Mastering Limiter lets you create louder and fuller masters by limiting the dynamic range and boosting the perceived overall level of the mix. IRC™ (Intelligent Release Control) lets you dial in aggressive yet transparent limiting.
Mastering Imager
Precisely adjust the stereo width and focus of your master using multiband stereo imaging. Work with up to four frequency bands for independent control over stereo width by frequency. Visualize the stereo image with a powerful phase/channel meter display that highlights imaging, phase and potential cancellation problems.
Harmonic Exciter
The Harmonic Exciter is a powerful tool for adding analog character to your masters. With a selection of Harmonic Exciter modes, you can easily add tube or tape saturation, accentuate even harmonics, and add punch and sparkle to your project.
Post-processing
iZotope 64-bit SRC™ (sample rate conversion)
Sample Rate Conversion (SRC) is a necessary process when converting material from one sample rate (such as studio-quality 192 kHz) to another (such as CD quality 44.1 kHz). Low-pass filter quality is a critical component of any sample rate conversion process. iZotope's SRC protects against the loss of data, aliasing, noise, and unwanted ringing artifacts that appear in other implementations, and utilizes a hybrid low-pass filter along with ringing control, resulting in pristine audio quality and the highest level of control for the engineer.
iZotope MBIT+ dither (bit depth conversion)
The best sounding audio requires the highest sample bit depth. By truncating 24-bit or higher audio tracks to 16-bit, you are inevitably losing quality and introducing undesirable noise called quantization distortion. Dither is the way to address quantization noise and control where it goes. Sound Forge Pro 11 includes iZotope MBIT+ dither. MBIT+ employs psychoacoustic methods to distribute the noise into less audible ranges, resulting in improved sound and smoother fades. iZotope MBIT+ was specifically designed for musical program material — MBIT+ models use real music and not test tones, resulting in the most musical and sonically pleasing dither available.
Restore and repair
Advanced repair and restoration capability has been a hallmark of Sound Forge Pro functionality ever since the advent of our native Noise Reduction 2 processor. Sound Forge Pro 11 brings three new iZotope plug-ins to the table, providing even more fresh options for solving common audio problems.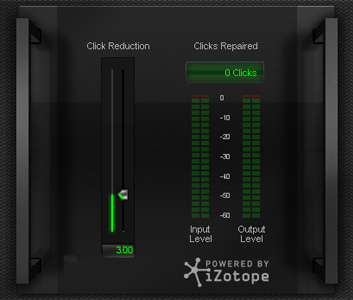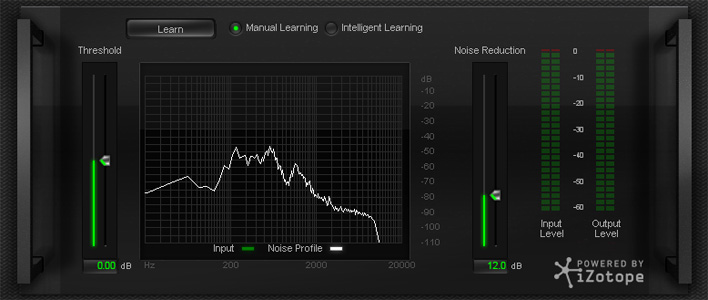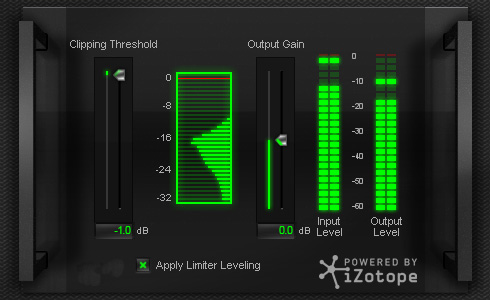 Declicker
The Declicker identifies and removes clicks, pops and digital impulse noises. Set the fader to the sensitivity level you need, then count the number of clicks that are identified and repaired over time as your audio file plays.
Denoiser
Easily perform noiseprint-based noise reduction with the Denoiser plug-in. Simply click the Learn button while playing a random sample of unwanted noise contained in your target file and Denoiser does the rest, by applying a customized noise reduction process across your entire selection.
Declipper
The Declipper plug-in reconstructs peaks damaged by clipping at either the analog or digital stage. Use the level histogram to pinpoint where the damage starts. Set the Clipping Threshold to determine where peak resynthesis will begin.
Resources
The Top Audio Editors
"Audio post-production, mastering, sampling, restoration: it can comfortably cover all such applications and is relatively easy to use with its clear and plain interface." Red Led, Audiofanzine
Read the review
Sound Forge Pro 11 Adds Useful Tools
"Sound Forge Pro 11 offers a multitude of processors and an infinite number of choices to achieve the sound that you are looking for." Dave Plotkin, Radio World
Read the review