Flawless editing in OS® X
Sound Forge Pro Mac 2 users are invited to install the free 2.5 update. Now with CD burning capability, the stand-alone Convrt Batch Processing Automation Tool, and our original Wave Hammer compressor on board, Sound Forge for OS X has hit a highly anticipated benchmark.
New in the Sound Forge 2.5 update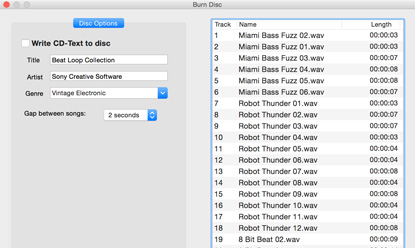 Disc-at-once CD burning
Create tracks and burn a disc from a single file, or burn all open files to disc. Burn gapless live sets and Red Book compliant master discs.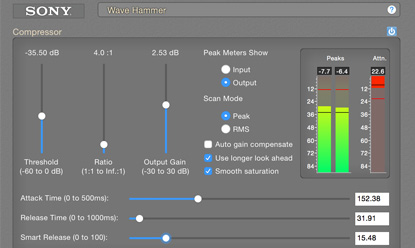 Wave Hammer Compressor/Limiter
A Sound Forge original plug-in, now available on the Mac. Sophisticated compression and volume maximization deliver master recordings with classic Sound Forge clarity and punch.
Focused editing
Sound Forge Pro Mac is the second-generation audio editing application designed exclusively for OS X, with expanded editing features incorporated by popular demand. Configurable viewing panels allow you to toggle to any project view you need in seconds—see everything at once or toggle your view to see only the features you want, when you want. Easily navigate the entire interface and work quickly, even on laptops.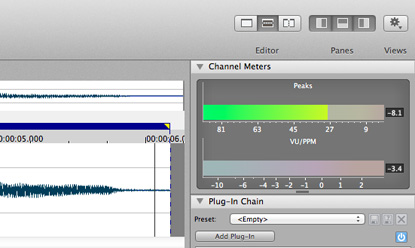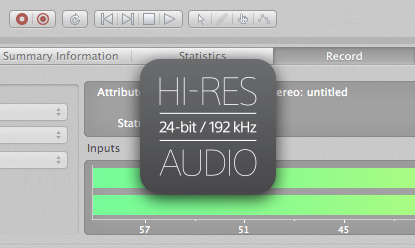 Record high-resolution audio
Assigning hardware, metering input signals, arming tracks, and recording high-resolution multichannel audio is a simple and fluid process in Sound Forge Pro Mac. Route your inputs, position the Record tool, click Record, and you're off.
User interface
Sound Forge Pro Mac features a streamlined user interface that takes full advantage of contemporary OS X functionality.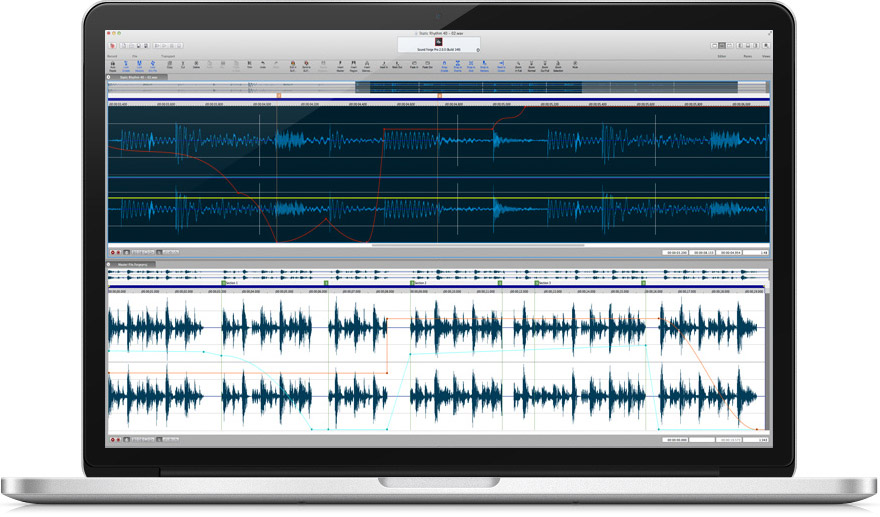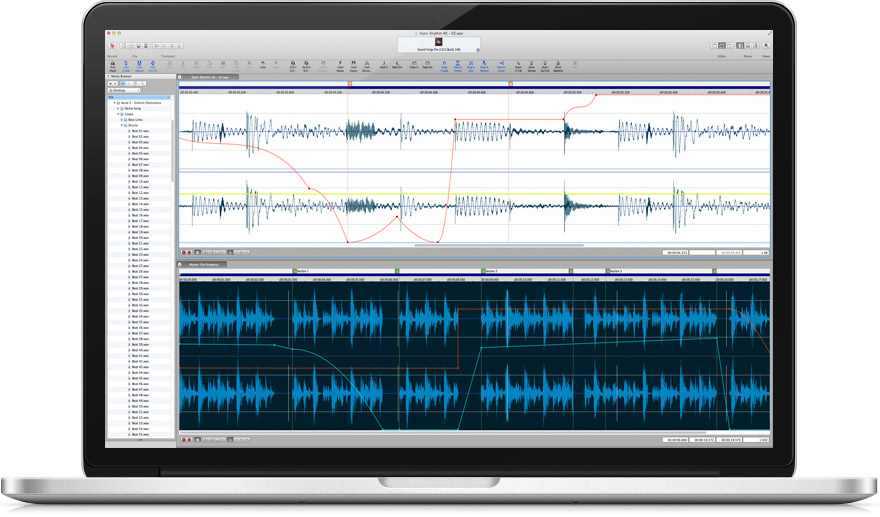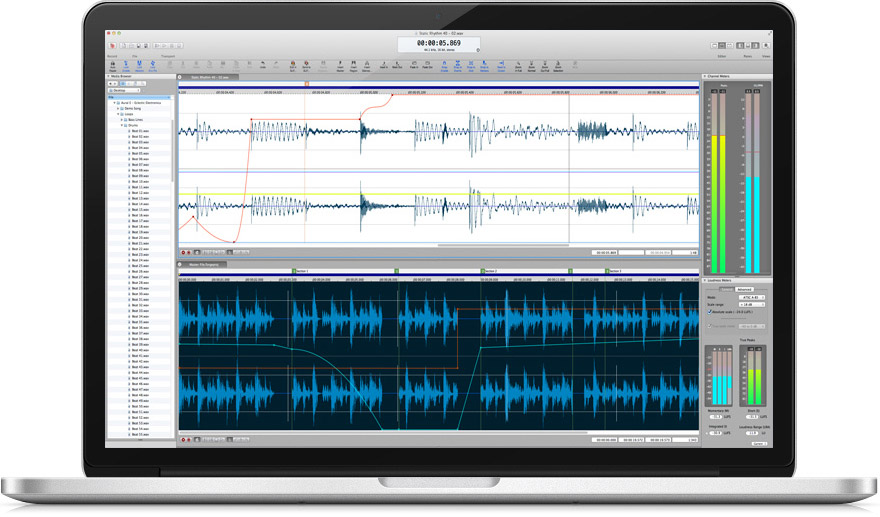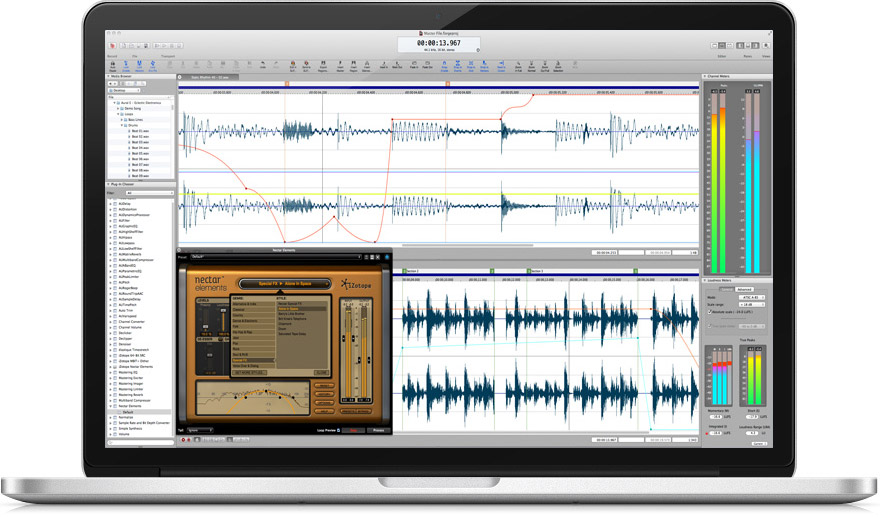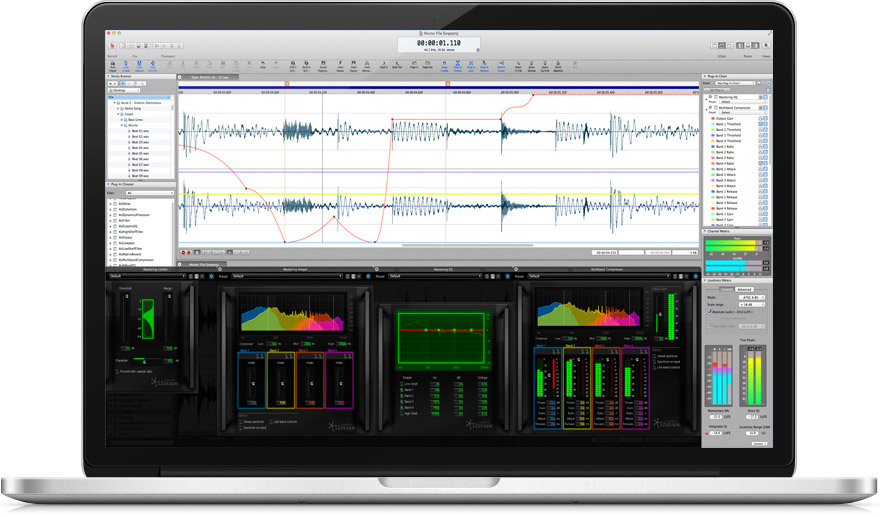 Editor panels
Maintaining concentration on editing tasks while managing many files at once is a demanding task. Sound Forge Pro Mac features two discrete audio editor panels, each with their own overview bar, file tabs, and transport controls. View the panels stacked or side by side, and drag tabbed files between them for editing.
Media browser
Locating files is easy in Sound Forge Pro Mac. Navigate in OS X style directly from the Media Browser tool. Find compatible audio files anywhere in your system and audition them by clicking dedicated buttons next to each one. Navigate your entire system without leaving the application.
Meters
Place meters in the location and orientation that suits your style. Sound Forge Pro Mac features new options including CALM (Commercial Advertisement Loudness Mitigation Act) compliant metering that helps you follow the new rules while maximizing the dynamic range potential of your audio.
Plug-in chooser
Fast access to available plug-ins, easy previewing and processing, and logical preset management are hallmarks of a quality audio-editing platform. Sound Forge Pro Mac features a dedicated panel for offline plug-in processing. Bring it into view with a single click to access plug-ins, plug-in presets, and search functionality.
Plug-in chainer
Plug-in chains make sophisticated, nondestructive signal and effects processing operations possible, resulting in finished audio master files ready for duplication or broadcast. Establish a chain, apply and adjust plug-in parameter control envelopes, and render out precisely optimized master files.
Signal and effects processing
Enjoy a full range of native processes including volume, fade, flip, mute, normalize, and reverse. Enhance and repair audio with iZotope plug-ins including the complete Nectar Elements vocal processing engine. Easily solve time and pitch problems with artifact-free Zplane™ algorithms. Access your entire plug-in collection for both offline and nondestructive processing. More about audio processes included with Sound Forge Pro Mac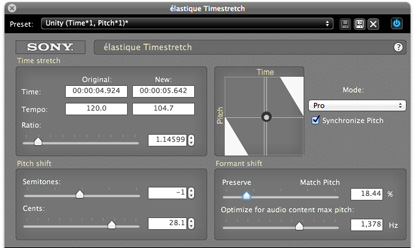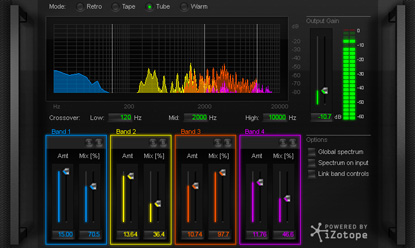 A one-stop audio mastering solution
Generate perfect master files straight away with Sound Forge Pro Mac. iZotope's Mastering and Repair Suite, the complete iZotope Nectar Elements Vocal Processing plug-in, and a host of native tools come standard. Simply drop them into the application's Plug-In Chain tool and process for broadcast-ready audio. More about audio processes included with Sound Forge Pro Mac
Resources
Sony Creative Software: New Studio Tricks
"Sound Forge Pro Mac proves its worth and relevance by doing audio editing very well, and ostensibly providing greater control than a DAW when it comes to mastering, handling of metadata, and alternate outputs formats." DJ TIMES, Wesley Bryant-Kind
Read the review