HitFilm 2 Ultimate
Vegas Pro 13 Suite includes HitFilm 2 Ultimate. This complete visual effects library features particle simulators, music-driven particle animation, dynamic destruction generators, stunning lights and flares, a color correction & grading toolkit, and more. Create astounding composites, from layered green screen shots to full CG sequences featuring detailed 3D models.
Project integration with Vegas Pro
Send the contents of a Vegas Pro event directly from the Vegas Pro timeline to a new HitFilm 2 Ultimate project. Add visual effects and compositing in HitFilm Ultimate 2 and save your changes which automatically updates the media back in Vegas Pro. Seamless integration between these two applications makes for an amazingly efficient and powerful editing experience.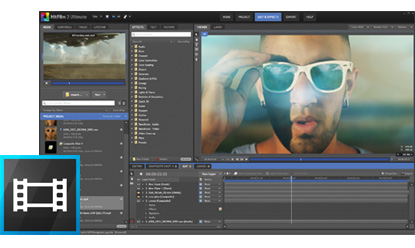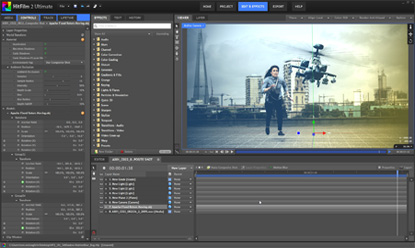 3D model support
Work with complex 3D models including ordinary .obj, Cinema4D, and 3D Studio Max files. Individual parts of a model can be animated independently, and 3D models interact with all of HitFilm's core systems- lights, shadows, cameras, motion blur and depth of field- for highly realistic rendering results.
Professional chroma key
Professional quality green screen removal has never been easier. HitFilm 2 Ultimate offers super-fine control over green screen extraction and matte work for incredibly precise keying.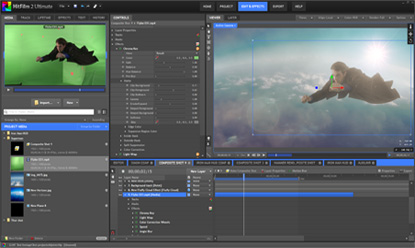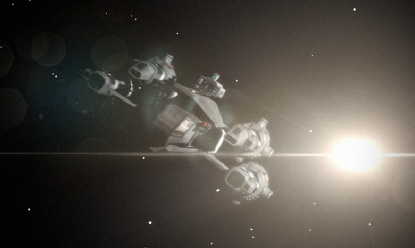 Visual effects
HitFilm 2 Ultimate includes over 120 professional effects for blurring, sharpening, distorting, warping, color correcting, and stylizing your videos. Combine multiple effects to design sophisticated film-quality visuals and put your unique signature on every project.
Invisibility and cloning
Create futuristic camouflage and wizard invisibility cloaks with the versatile displacement effect, or use split screen and masking to clone your actors.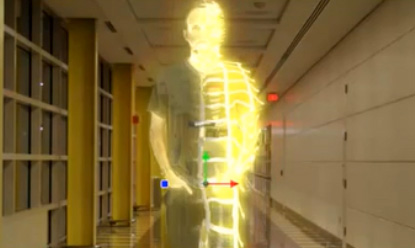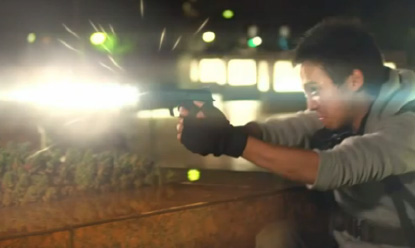 Dynamic generators
Unique generators give you fine control over the elements, including fire, smoke, blood, lightning, electricity, film damage and 3D muzzle flashes.
Superior 2D and 3D compositing
Create stunning visuals with the HitFilm 2 Ultimate arsenal of 2D and 3D compositing tools. Combines traditional 2D layer compositing with an advanced 3D workspace and sophisticated animation controls.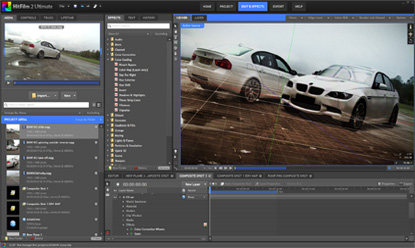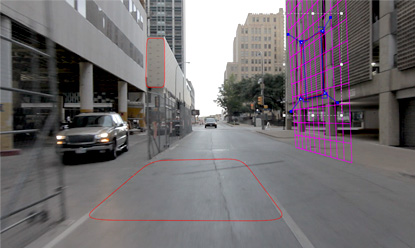 2D and 3D tracking
Super-fast optical flow feature tracking plus Mocha for accurate 3D camera solving makes the perfect combination for a wide range of tracking situations.
Finishing and export
HitFilm 2 Ultimate includes over 30 plug-ins for color correction and advanced grading. Export high quality HD video from HitFilm 2 Ultimate, or send the project to Vegas Pro for finishing and mastering.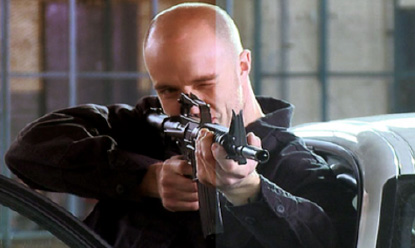 Atomize and shatter
Break layers into 3D chunks or thousands of tiny particles. Create stunning arrays of fluctuating fractal shapes and move the debris in 3D.
Rolling shutter and camera shake tool
Remove rolling shutter and repair shaky hand-held footage.
Optical flow-powered motion blur
Add realistic motion blur to any layer, even pre-filmed or pre-rendered video layers, using optical flow technology.
Automatic light flares and lens dirt
Unique procedural lens dirt and anamorphic effects add to the current customizable, automatic optical lens flare options in the HitFilm lighting kit.
World-class 3D particle simulation
Cutting-edge particle simulation includes amazing 3D physics, dynamic forces, and multiple collision deflectors.
All in the family
All of the products in the Vegas Pro family make it easy to import and edit movies, images, and music so you can jump right in and start creating your next video or audio masterpiece. Whether you're a beginner, an experienced filmmaker, or a professional broadcast producer, there is a Vegas Pro solution to meet your needs. See the full Vegas family comparison.

Resources
Sony Vegas Pro 13: Review
"The software comes with the editing features and effects that you would expect from a professional editing application and many that exceed the norm." Odin Lindblom, VizWorld
Read the review