Thank you for your interest in Catalyst VR!
Catalyst VR is an extension for Catalyst Edit on Windows that utilizes the HTC VIVE virtual reality system to enhance the 360° video editing experience. This extension allows you to use the VIVE head-mounted display as an external preview device with the full Catalyst Edit interface as an interactive overlay. Easily adjust clip transitions and title placement within the VR environment to ensure the best quality product for your viewers.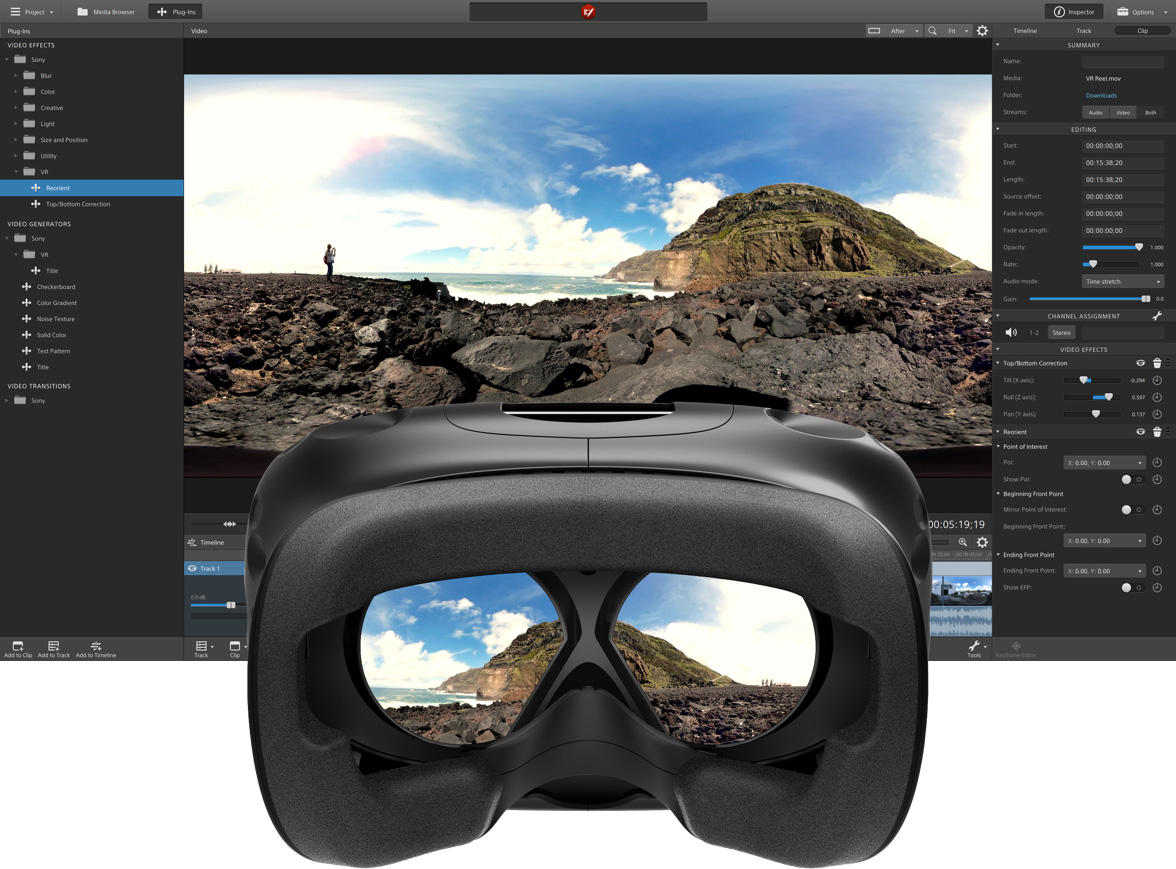 We need your help
Just like you, we want to deliver the best possible product to our customers. Your feedback is an important part of that process because only you know what works best for you. To join the Beta team and add your voice to the development of this exciting new tool, click the button below.


System Requirements:
An HTC VIVE head-mounted display (HMD) and controllers
Windows 8.1 (64-bit) or later
An Intel Core i7-6700K or greater processor
NVIDIA GeForce GTX1060 or greater
16 GB or more of DDR4 RAM
128 GB or larger SSD
A display

Not currently a Catalyst Edit user?
No problem. You'll be able to use a free trial version of that program for the duration of the Catalyst VR Beta.