CSNY 1974 Authored by Duplitech in DoStudio
Reports of the death of high-fidelity audio have been greatly exaggerated. Despite the prevalence of compressed formats and the ubiquity of mobile devices, serious inroads have been made in producing audio with unprecedented high fidelity. The movement to produce Blu-ray Disc™ Pure Audio has become significant enough that it now has its own overseeing body, the Pure Audio Association. Since the introduction of the Blu-ray format, Blu-ray players have surpassed devices capable of playing SACD and DVDA, making Blu-ray Disc™ a viable alternative for high-fidelity audio delivery and playback.
Sony Creative Software has long produced the leading line of Blu-ray Disc™ production applications, so it should come as no surprise that we're playing a part in high-fidelity audio's resurgence. Our DoStudio Authoring application has become the go-to program for multiplexing (known as "muxing" in the industry) Blu-ray Disc™ Pure Audio releases.
The list of high fidelity pure audio releases is long, and growing by the day. One of the most significant recent releases is the long-awaited, Crosby, Stills, Nash and Young disc CSNY 1974. The production quality and special features included in CSNY 1974 establishes it as a premiere Blu-ray Disc™ Pure Audio release. Long-rumored and highly anticipated, CSNY 1974 captures the band's one-of-a-kind harmonic alchemy during its remarkable outdoor stadium tour, a trek that spanned more than two months, and included 31 concerts, in 24 cities, with combined audiences of over a million people.
Produced by Graham Nash and Joel Bernstein, the box set mirrors the electric/acoustic/electric format that the band followed each night on stage, representing an idealized version of a show from the tour. CSNY 1974 was authored by Duplitech, who relied on DoStudio to properly mux all the data needed to create this pristine listening experience. Duplitech is a leading independent media services company, specializing in delivery solutions on Disc, on Demand, and on DCP.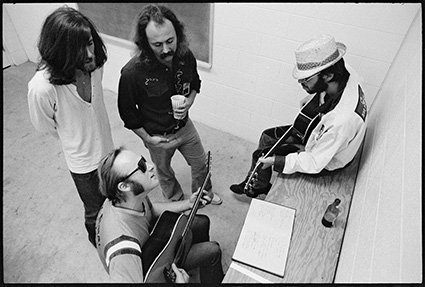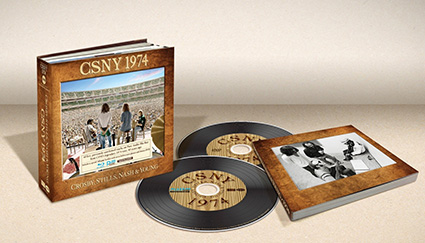 "Sony DoStudio software gives Duplitech the ability to quickly and efficiently author standard Blu-ray titles, while providing flexibility to integrate more advanced programing required for Pure Audio Blu-ray titles," said Steven Johnson, COO, Duplitech.
"High-resolution audio delivers unprecedented clarity and depth," said Rob Aubey, engineering project manager, Sony. "Our DoStudio Authoring application was instrumental in the creation of this ground-breaking Blu-ray Disc™ Pure Audio. CSNY 1974 demonstrates the incredible quality of sound possible when using Blu-ray Disc™ Pure Audio. The performances sound phenomenal. We are truly excited to be a part of this historic release."
The band is satisfied with the high-resolution format, as well. "What Joel Bernstein, Stanley Johnston and I wanted to do was to put you in the center seat on the 10th row of our concert," wrote Graham Nash. "We wanted to deliver to you the experience of a complete show. The Pure Audio Blu-ray delivers that experience, for which I give my thanks."
CSNY 1974 is available from CSNY and Rhino Entertainment as a 3CD/DVD box set or a Blu-ray Disc™ Pure Audio (192kHz/24-bit) set.
To learn more about DoStudio visit: https://www.sonycreativesoftware.com/dostudio.