Your New Creative Partner
The legendary application that started loop-based music creation, ACID Pro 7 is a DAW powerhouse that combines full multitrack recording and mixing, MIDI sequencing, and looping functionality for a seamless studio production environment. More creative partner than production tool, ACID Pro 7 software inspires like nothing else. With its Transparent Technology™ design, ACID Pro 7 software removes typical barriers to the creative workflow so you can effortlessly transform ideas into real results.
Professional multitrack recording
For uncompromising 24-bit, 192 kHz sound quality production live or in the studio, ACID Pro 7 software has an expanded set of features for maximum audio performance. Whether you're recording your band or creating MIDI-based compositions, ACID Pro 7 software is the optimal platform for reliable multitrack recording and production.
Innovative loop-based music creation
ACID Pro software is the leader in loop-based music creation. Version 7 retains all the classic ACID Pro features including real-time pitch/tempo transposition during playback and preview, unlimited tracks, and our signature pick/paint/play interface. ACID Pro 7 software also includes more than 3,000 Sony Sound Series loops and 90 virtual instruments so you can start creating music right out of the box.
Comprehensive MIDI support
Experience unparalleled MIDI sequencing in ACID Pro 7 software, with real time MIDI processing and precise control over MIDI events. Use track envelopes to automate and modify modulation, expression, or other types of MIDI controller data. Simultaneously record MIDI on multiple tracks, apply real time quantization, perform filtering and processing, create and edit drum patterns, and more.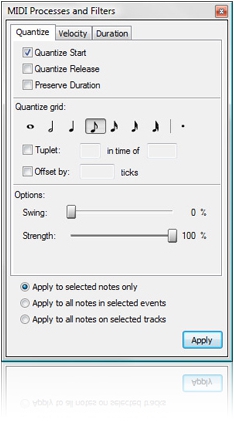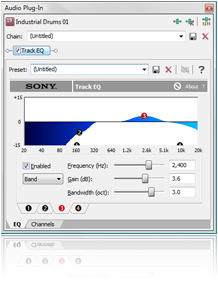 Professional effects and soft synth support
Expand your palette with native support for VST instruments and plug-ins. Create resonant sweeps, EQ changes, and add effects with parameter automation. ReWire and ASIO support help you smoothly integrate ACID Pro 7 software with your existing studio.
More about Audio Control
Professional workflow features
Maximize efficiency with folder tracks and cluster editing to drag, pitch-shift, cut, copy, and paste whole sections of your arrangements. Use the Clip Pool to choose and arrange events to use in your compositions. Create dramatic or subtle tempo changes using tempo curves. Deliver projects in nearly any format without leaving the ACID Pro 7 environment.
More about Import and Export
Included with ACID Pro 7 software
ACID Pro 7 includes software for professional music production and editing, including ACID Pro Effects Rack powered by iZotope, Garritan Aria for ACID Pro Player, and Sonoma Wire Works KitCore.
Included with ACID Pro 7
Superior mixing and editing
ACID Pro 7 software has a dedicated mixing console for a flexible and efficient recording environment. Specify routing, assign audio effects, and use external effects processors with tracks and busses. ACID Pro 7 software also supports control surface automation and channel tracking for devices such as the Mackie Control and Frontier Design TranzPort. Its unique Beatmapper tool makes remixing easy, and the Chopper tool helps you create impressive drum fills, stutters, and DJ effects. More about Mixing and Editing