Professional-looking DVDs made easy
Now available on DVD/Blu-ray Disc™: your own captivating home movies, multimedia photo albums, and music compilations-complete with dazzling menus, special features, and custom soundtracks. With DVD Architect™ Studio software, you can swiftly create professional-looking DVDs, even stunning widescreen productions, on your home computer. Simply drag-and-drop to start building your next blockbuster.
Easy DVD and Blu-ray Disc™ creation

With DVD Architect Studio software you can easily create and burn professional-looking DVD and Blu-ray Disc projects. You'll be creating picture slideshows, single-movie DVDs, music compilations, and menu-based DVDs on your computer in no time!

Choose a theme
Select from 56 beautifully designed DVD backgrounds with coordinated menu buttons. You can also import your own images and graphics to create your own custom themes.

Menus and buttons
Create menus for your movies so viewers can jump to their favorite scenes or chapters. Design your own menus and buttons. Freely position text, graphics, and buttons anywhere on the screen. Make titles and captions stand out with effects such as blur and shadow.
DVDs and Blu-ray Discs made easy
To start building your DVD or Blu-ray Disc™, simply drag your photos or video clips into the project window. Use the same drag-and-drop motion to place buttons, text, backgrounds, and more to create a professional-looking discs in minutes. It's the complete experience, fast and easy!
Professional results
Author DVDs of your movies, slideshows, and music compilations with professional polish. You can include a wide variety of media formats, including standard- definition and high-definition video. Add behind-the-scenes features, director's cuts, outtakes, bloopers, and more.
Perfect preview
With DVD Architect Studio software, you control the DVD experience. Use the virtual remote control to simulate how your project will look on a television screen and how it will function in a DVD player.
Fast burning
Burning Discs in DVD Architect Studio software is fast and easy. With built-in support for a wide variety of formats including BD-R, BD-RE, DVD-R, DVD-RW, DVD+R, DVD+RW, and DVD+R DL, DVD, you can quickly create a disc that suits your needs.
Learn as you go with easy tutorials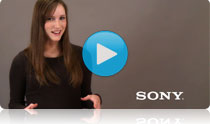 Our exclusive Show Me How tutorials guide you through the entire creative process. Whenever you need help, just click the Show Me How button and choose your tutorial topic. Helpful text dialog boxes, pointers, and guides will show you what to do and where to click.
Windows® 8 compatible

DVD Architect Studio 5 software is fully compatible with the Microsoft® Windows® 8 operating system.

DVD Architect Studio 5.0 Features
Import audio, video, and stills from an extensive range of formats
Easy to use menu-based and drag-and-drop interface for DVD design and authoring
DVD movie creation
Create picture slideshows and music compilations
Still and motion menu creation
NTSC and PAL in standard (4:3) and widescreen (16:9) formats
Add, edit, and move chapter points
Adjustable project and file optimization settings
Virtual remote to preview the final project before burning to DVD
View safe grid areas to ensure proper image and button placement
Text editing and shadow effects
Customizable themes
Get started right away and learn as you go with interactive Show Me How tutorials
Supports a wide variety of DVD burners
Supported Formats
Image: .bmp, .gif, .jpeg .jpg, .png, .psd, .tif, .tiff, .targa, .tga
Video: .avi, .mov, .mp4, .mpeg, .mpg, .qt, .wmv
Audio: .aa3, .ac3, .aif, .ogg, .oma, .sfa, .vox, .w64, .wma

Product News

An update to DVD Architect Studio software was posted on August 28, 2013.

Go »