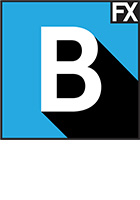 Boris Graffiti

US$299.95
From innovative lower thirds to silky-smooth credit rolls and type-on animations, Boris Graffiti remains the gold standard for title animation in Sony Vegas Pro. Achieve one-of-a-kind effects with built-in text paths, jitter, or randomization. Expand in 3D with powerful and realistic 3D extrusions complete with reflections, bump maps, and lights or wrap your text around a 3D sphere. Achieve eye-catching text treatments with blurs, particles, glows, and generators from Boris Continuum Complete and Final Effects Complete. Create your own unique looks or draw from a vast library of styles and designer text templates.
System Requirements:
Vegas Pro v11 or higher.