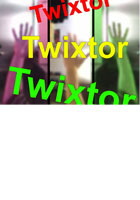 Twixtor

US $329.95
Twixtor creates highly engaging slow motion shots without the cost of renting a high speed camera. In order to achieve its unparalleled image quality, Twixtor synthesizes unique new frames by warping and interpolating frames of the original sequence, employing RE:Vision's proprietary tracking technology that calculates motion for each individual pixel. Twixtor also produces superior speed ramping and frame rate conversion. New version 6.0 adds GPU support.
System Requirements:
Windows® Vista, 7, 8, or 8.1 operating system (64-bit)
Vegas Pro 10.0d and later, 64-bit versions only.
Movie Studio 12 and later, 64-bit versions only.
Customer Reviews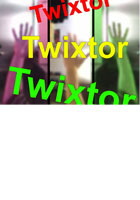 Twixtor
Only if it worked as advertised
I downloaded trial version and spent a few good weekends trying to make it work. The tutorial vidoes were not helpful, and the product and Vegas Pro was very unstable. I tried it on both Vegas Pro 11, and 12. From all the advertisement and showcase videos, it comes across as a good product but may be these are from other Video editors and not from Vegas Pro.
January 19, 2013
Was hoping for more.
First off!....I have seen some amazing twixtor videos and think it is amazing! My experience with it through Sony Vegas has been less than stellar. The plug-in interface seems very basicand without a full feature set. The sync and animate frame tool has proven to have been a very poor performance on my box while trying to set key frames . Granted, I don't have a top of the line card in there but it is a good quality card for 3d programs I have and yet this thing crawls for this plug-in. Render time is atrocious and I seem to have an issue outputting to 1920 by 1280 without getting pink frames in there still. I have watched the tutorials but still seem to struggle. I still think its cool when I 'luck' into getting good results....but I feel that I overpaid for this plug-in (even at promotional price) for sure.
January 9, 2013
For fluid slow motions, use only Twixtor!!!!
It's a software simple to use for basics settings; the final target is very very very good but rendering is very high (my Pc is equiped with a AMD FX6150, 16GB of RAM and NVIDIA 550GTX). I wish some specific Sony or ReVision video tutorial to explain other features. waiting for that...
January 4, 2013