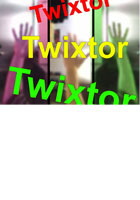 RE:Vision Effects Twixtor

US$329.95
Twixtor creates highly engaging slow motion shots without the cost of renting a high speed camera. In order to achieve its unparalleled image quality, Twixtor synthesizes unique new frames by warping and interpolating frames of the original sequence, employing RE:Vision's proprietary tracking technology that calculates motion for each individual pixel. Twixtor also produces superior speed ramping and frame rate conversion. New version 6.0 adds GPU support.
System Requirements:
Windows® Vista, 7, 8, 8.1, or 10 operating system (64-bit)
Mac OS 10.7 and later
Catalyst Edit 2015.1.104 and later.
Vegas Pro 11 and later, 64-bit versions only.
Movie Studio 11 and later, 64-bit versions only.