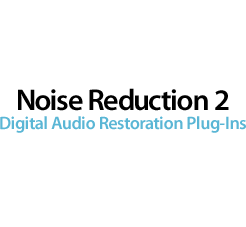 What you can do with Noise Reduction Plug-Ins

Salvage your Record Library Copies

Restore sonic purity to your personal copies of your record library when converting vinyl recordings to alternative media formats such as CD. In a single operation, the Vinyl Restoration™ plug-in eliminates pops and clicks that are generated by dirt and vinyl surface scratches, and removes broadband surface noise from the old recording.
Further restore your personal copies of older recordings and bad splice editing with the Click and Crackle Removal™ Plug-in. It automatically detects clicks, pops, and crackles and replaces them to minimize their audibility. Adjust click shape, size, and sensitivity controls and surface noise level thresholds, and then add a low frequency rumble filter to reclaim even the most scratched, worn, and warped records.

Rescue Problem Tracks

Silence background noise while preserving your sound. With the Noise Reduction™ Plug-In, you can analyze and remove background noise such as tape hiss, electrical hum, or machinery rumble without removing portions of the source material. A captured noise print automatically determines which portions of the frequency spectrum should be removed.
Rescue problem tracks in your audio project by rebuilding the clipped peaks in your digital recording. With the Clipped Peak Restoration™ plug-in, you can recover signals lost to clipping and reduce harsh distortion. You'll salvage that once-in-a-lifetime performance. The Clipped Peak Restoration Plug-In mathematically recreates the shape of the audio waveform beyond the clipping threshold, rounding the tops of clipped peaks. Then it applies peak limiting to immediately surrounding areas of the audio clip, which automatically restores the track to its proper level.