Catalyst Production Suite™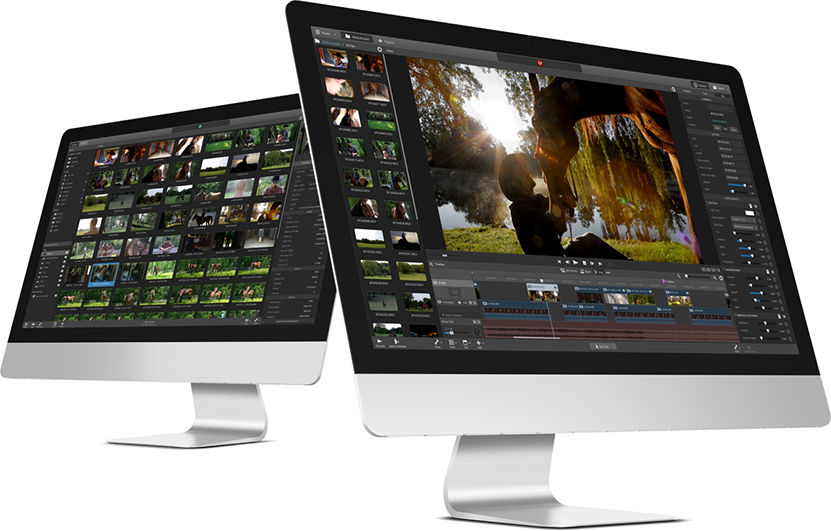 Catalyst Production Suite fuses powerful media preparation and fast, focused video editing to provide the backbone for your video productions. Catalyst Prepare paves your path from camera to post with robust organizational tools, precise first-pass color correction and monitoring, extensive metadata support, and more. Catalyst Edit provides a lean, focused video editing environment that makes your cutting process fast and fluent.
With support for 4K, Sony RAW, and HD media, Catalyst Production Suite gives you the power to make the most of your camera's high dynamic range and wide color gamut as well as the stunning resolution of 4K from beginning to end.
The Catalyst Production Suite workflow
With strong family support, you can accomplish amazing things. The Catalyst family provides powerful media prep and focused, fast editing that you can rely on to translate the vision in your head to an experience that moves your viewers.
Take a detailed look at the
Catalyst Production Suite workflow (PDF)
.
Media preparation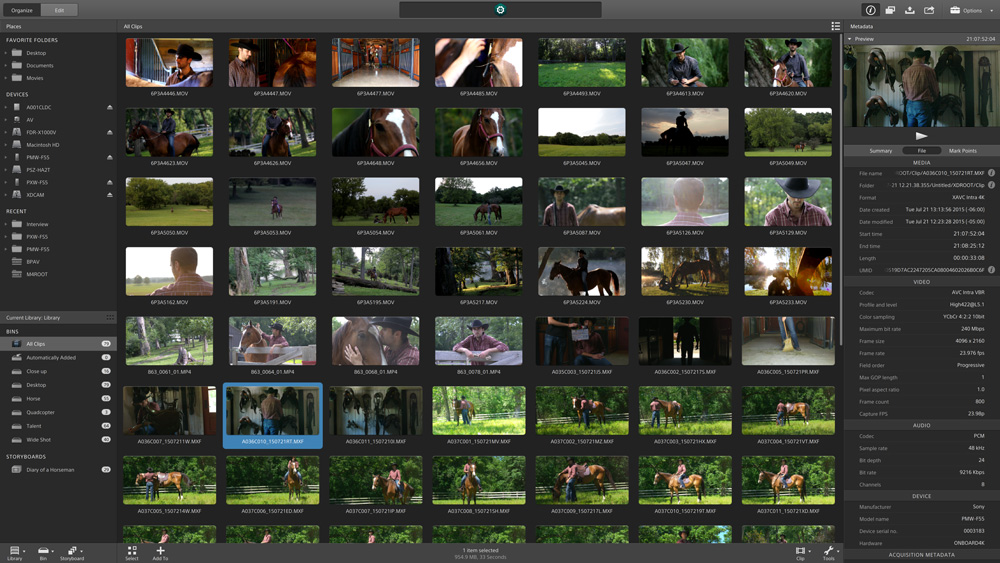 Catalyst Prepare takes care of all of your media prep needs:
View your media directly from a camera, deck, or card reader
Make a full-volume backup with checksum verification
Make color adjustments and apply looks
Establish multichannel audio assignments
Batch upload clips Ci, the Sony video cloud service
Assemble a rough cut with the Storyboard feature
Then, when you're ready to move on to editing your project, all of this prep work integrates seamlessly with Catalyst Edit.
Post production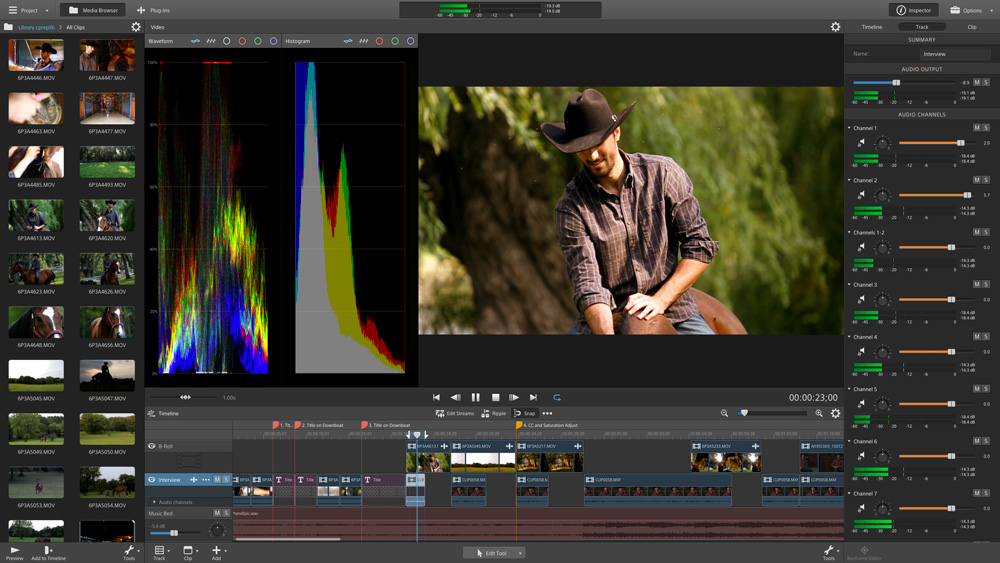 In Catalyst Edit, turn your beautiful footage into a polished, finished product. To save time, access your Catalyst Prepare libraries directly and import existing storyboards to cut your project together quickly and creatively. The focused toolset gives you quick access to all the essential cutting tools as well as effects, titling, and other tools to bring your production from imagination to screen.


Mac OS X and Windows
You use your computer to make great videos, and you run whatever operating system it takes to get the job done. You need powerful editing capabilities whether you run Mac OS X or Windows, and if you use one platform at the studio and the other at the home office, you probably need to work on your projects on both systems. That's why Catalyst Prepare and Catalyst Edit look, feel, and function exactly the same on both platforms.
Expand your Catalyst experience with the Catalyst Prepare Plugin for Adobe® Premiere® Pro
The Catalyst Prepare Plugin brings Catalyst Prepare shot marks, color adjustments, stabilization, and lens breathing compensation to Adobe® Premiere® Pro 2021 and 2022.
Learn more and download
Color Adjustments
Adjust color manually or using embedded metadata (ISO sensitivity, EI, and LUT).
Shot Marks and Clip Flags
View shot marks and clip flags that have been added on location and during shooting.
Lens Breathing Compensation*
Use clip metadata to compensate for the effect of lens breathing (a phenomenon in which the angle of view changes according to the focusing distance during movie recording).
*This feature is not available in all regions.